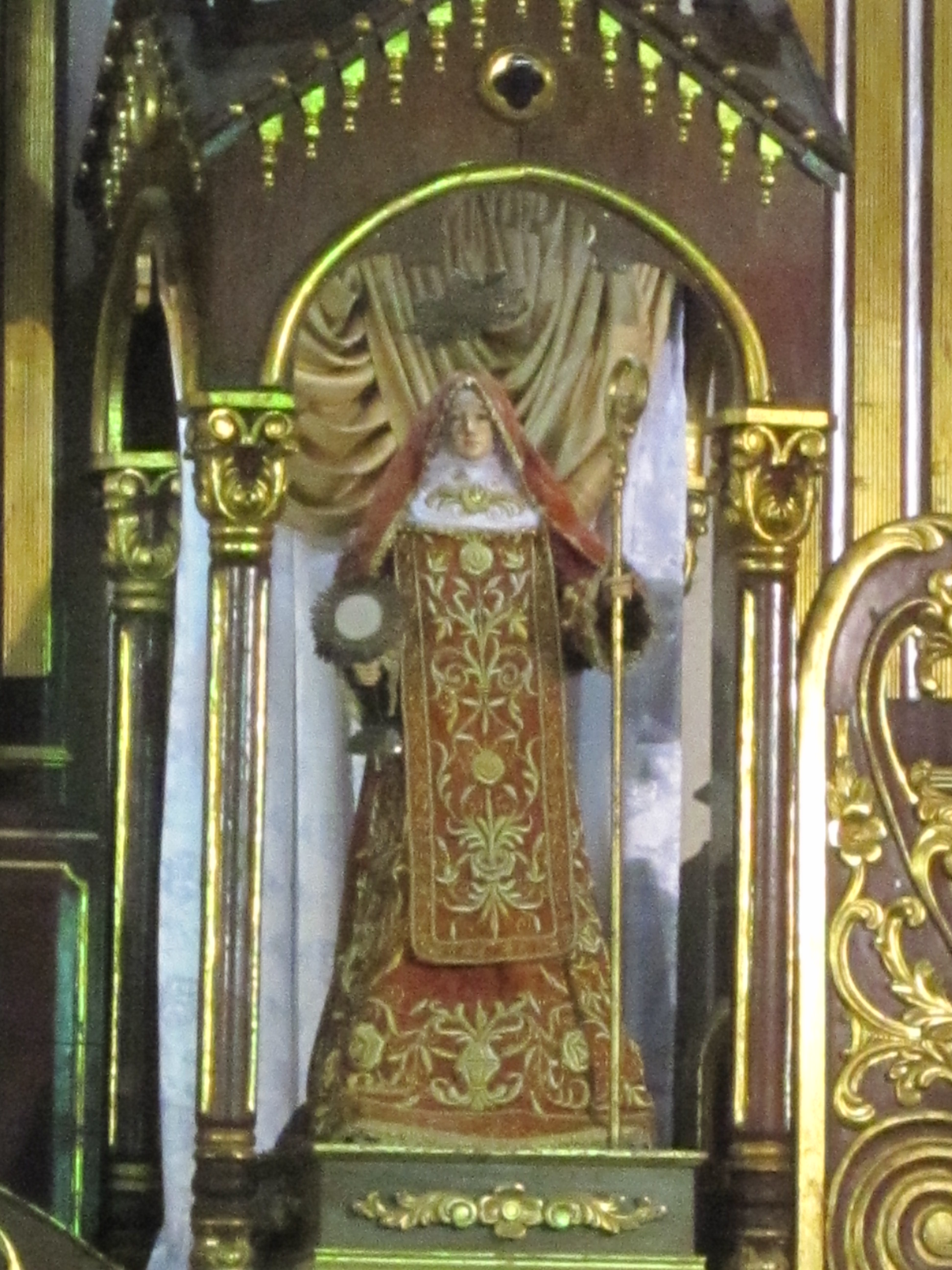 Who is Saint Claire? Why did she become the patron saint for dancing in order to bear a child?
St. Claire was a nun from Assisi, Italy during the 13th century. She founded the congregation called "Poor Claires" according to the doctrines and devotion of St. Francis of Assisi.
She has been regarded as the patron saint of good weather because of her name, which in Spanish means the clearing of the skies after the rain. Therefore, many of us still believe until now that offering eggs at the feet of St. Claire is an effective prayer to ask for the stormy weather to be fair.
Why egg? It is because the name "Claire" has been taken from the Spanish word "claro" which means egg white (albumen).
Even until now, the power of St. Claire is being recognized most especially in the world of "mass media". She has also been regarded as the patron saint of television.
Franciscan friars did not hesitate to attract the native Filipinos to go under the umbrella of Christianity. Baptizing the natives had been performed. Teaching the Catechism had started. The rites offered to the deities had been replaced by devotions to the Christian saints.
The fertility dance so that people will not become sterile had been made to be a fandango dance in honor of St. Claire.
This strategy hastened the changing in the beliefs of the Filipinos from their adoration for the things around nature like the skies, the sun, and the stars until they fully embrace the magic of Christianity. We can also claim that religion is the reason why the Philippines has been a colony of the foreigners (Spaniards) for over three centuries.
From then on, St. Claire had been the center of pilgrimages for the people who want to bear a child. Also, since then, Obando became the center for pilgrim dancing and egg offerings.