Home
Prologue
St. Claire
St. Paschal
Salambao
New Zest
Dance Form
Epilogue
Links
PDF version
Guestbook

Yamagata

Credits:
HTML:
E. de Guzman
Photos:
Fr. P. Mullen
E. de Guzman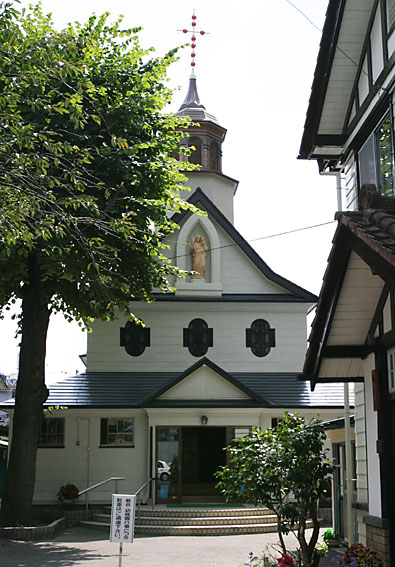 This is not the official homepage of Yamagata Catholic Church.
Check the schedule of services for the month.
February and March, April, May, June, July-September.
This church is dedicated to Saint John the Baptist. We have a community of Catholics here in the small city of Yamagata. We are under the supervision of Rev. Fr. Pearse Mullen (from Ireland).
We have various activities all throughout the year. For example, we have Bible sharing, visit to the elderly, activities for junior and senior high school students. We have special services and celebrations during the seasons of Christmas, New Year, Holy Week and Easter. Especially, during Christmas time, we have the annual Charity Concert. The proceeds of the concert go to various beneficiaries within Japan and abroad.